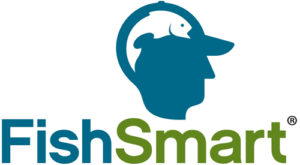 FishSmart is a program developed by Anglers, sport fishing companies and fisheries managers to help improve the survival of released fish.
Do your part in making fishing better for tomorrow by following the FishSmart program recommendations.
RED SNAPPER AND RED DRUM CONSERVATION PROJECT
The new FishSmart Red Snapper and Red Drum Conservation Project seeks to promote best practices for releasing fish and to encourage use of the tools proven to improve fish survival. Working in partnership with state fish and wildlife agencies, industry and other organizations, descending devices for deep water fish and short leader rigs for red drum will be distributed to anglers, captains and guides throughout the South Atlantic. Those participating will also take part in surveys which will provide valuable information on the use of these tools and techniques. Once collected and analyzed, this data will help form better management decisions in the future.
BEST PRACTICES FOR RELEASING FISH
Fisheries conservation starts with the proper handling of your catch. By following FishSmart program recommendations today, you can do your part to help make fishing better for tomorrow.
FISHSMART PARTNERSHIPS
This program is possible in part through partnerships with: Recreational Boating & Fishing Foundation; Florida Fish and Wildlife Conservation Commission; Georgia Department of Natural Resources; Gray's Reef National Marine Sanctuary; NOAA Marine Fisheries; North Carolina Department of Environmental Quality; South Atlantic Fishery Management Council; South Carolina Department of Natural Resources; and Yamaha Marine Group.